Will Newt Win? Lets Ask President Giuliani!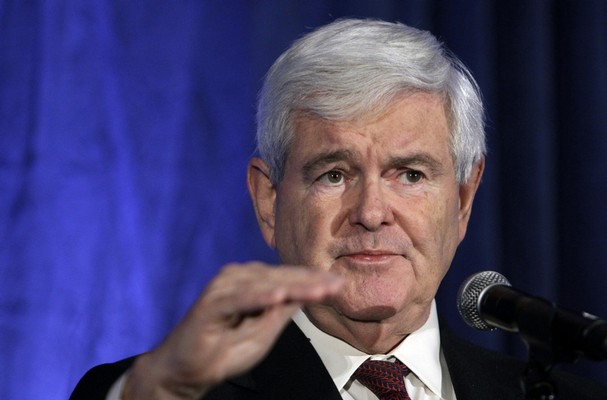 Though Newt Gingrich seems to be styling himself as the inevitable nominee, a look back at the polling in during the Republican primary race in late 2007 suggests that Gingrich's camp should not get too confident yet.
In December 2007, no polls seemed to show McCain as the frontrunner. Instead, Giuliani and a fast-rising Mike Huckabee tended to dominate in polling.
A CNN poll released December 10 showed McCain at 13%, while Giuliani and Huckabee were at 24% and 22%, respectively.
A CBS poll released that same day had even worse news for McCain: 7% of the nationwide Republican primary vote. Meanwhile, Giuliani and Huckabee were cruising at 22% and 21%, respectively.
The Florida primary was a huge step for McCain toward the Republican nomination, but, in early December 2007, he was an also-ran. Polls showed him between twenty and thirty points behind frontrunner Giuliani. As December went on, Huckabee climbed, but McCain remained mired in the low teens.
The dynamic of this cycle has differed from the 2007-2008 primary race in a lot of ways, so this isn't exactly an apples-to-apples comparison. But the fact remains that neither Mike Huckabee nor Rudy Giuliani made it on to the 2008 GOP ticket. The history of presidential politics is filled with candidates who presumed to inevitability after a surge in the polls only to find themselves not quite so inevitable after all (just ask Rick Perry, who seemed on the verge of having a lock on the nomination in the early fall). The GOP primary race is still very much alive.
Originally Posted at A Certain Enthusiasm.