Santorum Masters Retail Politics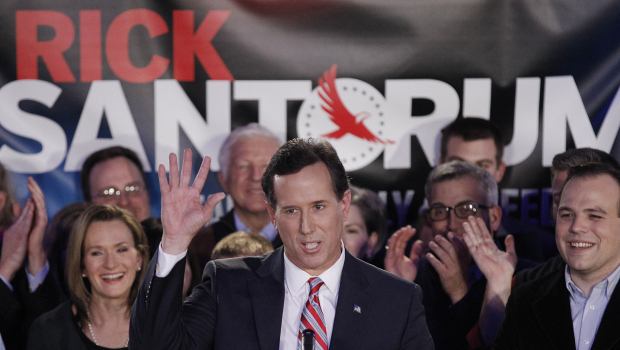 David Frum argues that a "A Romney-Santorum contest is not much of a contest at all." He's probably right about this. Romney beats Santorum hands down in resources, organization, discipline, and support from GOP elites. But there's one wild-card that could make things interesting: Santorum may somehow learn to master the art of retail politics.
Consider the way things worked: Santorum surged late in the campaign on the strength of a low-budget, high-effort campaign that brought him face-to-face with thousands of Iowa Republicans. Romney, although not possessed of the elitist vibe of George H.W. Bush and, to a lesser extent, Barack Obama, doesn't give off that "I want to be his friend" feeling of true masters of the art of retail politics like Bill Clinton. But Santorum, who I've seen campaign up close and got to know casually while working in the Senate, didn't either last I saw him.
If Santorum is something other than the "flavor of the week,"--and he may well be--it may be because he's somehow learned new, almost unteachable skills and managed to increase his already decent personal charisma. And that could make things very interesting.