Democracy's Enemies in Pakistan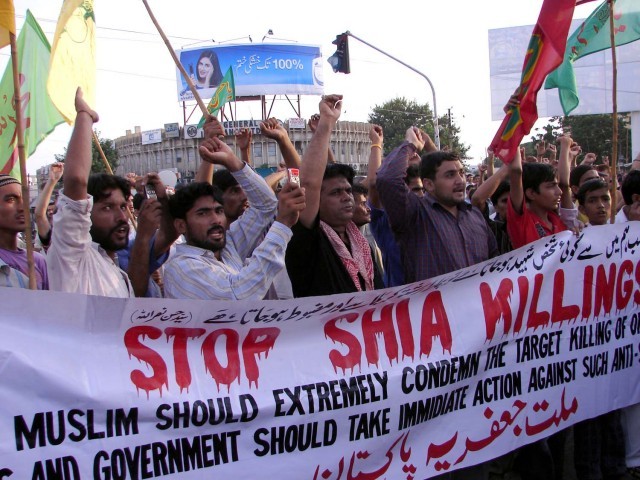 A horrifying act of sectarian terrorism targets Shiite worshipers in Afghanistan:
KABUL — Twin blasts at Afghan shrines on the Shiite holy day of Ashura left at least 58 people dead on Tuesday, with one massive suicide attack in Kabul ripping through a crowd of worshippers including children.

The attack in the capital and another in the northern city of Mazar-i-Sharif came a day after an international meeting in Germany aimed at charting a course for Afghanistan, 10 years after US-led forces drove the Taliban from power.

The Kabul blast alone killed 54 people, in the deadliest strike on the capital in three years. The Taliban condemned the attacks as "inhumane" and instead blamed the bloodshed on the "invading enemy".

The explosion erupted at the entrance to a riverside shrine in central Kabul, where hundreds of singing Shiite Muslims had gathered to mark Ashura, with men whipping their bare backs as part of the traditional mourning.
Anti-Shiite violence, so common in Iraq, has been comparatively seldom in Afghanistan, where Shiites form only about 15% of the population.
However, anti-Shiite violence has been rising in Pakistan--and what befouls Pakistan seeps into Afghanistan too.
In October, a total of 39 Pakistani Shiites were gunned down by unknown and unpunished attackers in Pakistan. The attacks were all carried out in the vicinity of Quetta--the same place where a suicide bomber killed 57 people in September 2010.
Now take a look at a map.
Quetta happens to be just down the road from Kandahar, which is the capital of what you might call Talibanistan. Quetta has historically been Pakistan's main operating base against Afghanistan, the headquarters for Pakistani intelligence operations. In both Pakistan and Afghanistan, the victims of sectarian violence have not only been Shiite, but they have belonged to an ethnic minority, the Hazara, who speak a variant of Persian and supposedly descended from the ancient Mongol invaders.
Who are the killers? How can they act with such impunity? What is the real attitude of the Pakistan army and intelligence services toward the killers? Those are some questions to keep in mind.
Also important to keep in mind: the Bhutto family that has dominated Pakistan's civilian politics since 1971 (the current president, Asif Ali Zardari, is the widower of assassinated former PM Benazir Bhutto and thus the son-in-law of executed former PM and president Zulfikar Ali Bhutto) is both despised by the intelligence services--and also Shiite by origin, although they avoid mention of those origins today.