An Environmental Nominee Conservatives Should Love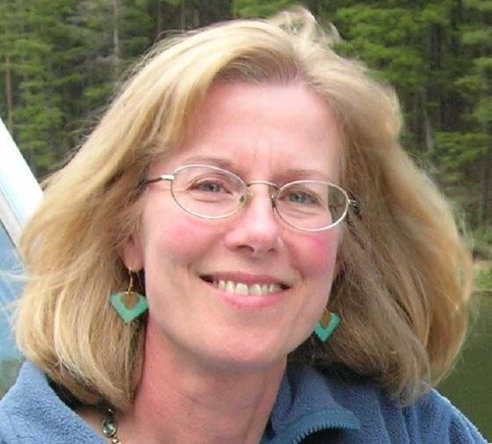 Rebecca Wodder, President Obama's nominee to serve as the Assistant Secretary of the Interior for Fish, Wildlife, and Parks will be a topic of discussion in the business meeting of the Senate Environment and Public Works Committee Thursday. And many Republicans on the committee are sure to raise tough questions about her.
Wodder, the former CEO of the environmental group American Rivers, holds a number of positions that conservatives largely disagree with. But if they actually believe that frequent (and true) conservative refrain that big government damages the environment, she deserves enthusiastic support from Republicans on the committee.
In fact, she is, by far, the best nominee Obama has selected for a significant environmental job.
Insofar as she supports the Obama administration's positions on a variety of issues--she favored the huge tax increases found in administration-backed climate change bills and supports federal regulation that might end up kneecapping efforts to develop natural gas--there's reason enough to raise concerns.
But, the positions she holds that are most objectionable to conservatives simply echo those of the Obama administration and, whatever one thinks, are shared by a number of thoughtful, smart people. Should the administration really be expected to select nominees who oppose its positions?
The real reason Wodder is controversial, has little to do with positions she shares with almost the entire Democratic Party: rather, it's the yeoman's work she and the group she headed did to oppose a variety of boondoggles that spent public money to benefit a handful of powerful interests.
More than any other single environmental group, American Rivers has fought to cut back on Army Corps of Engineers water development projects, remove river-destroying dams, end subsidies to destroy wetlands, and open more wild areas for human use. (Anglers compose a large portion of American Rivers' grass roots membership.) These activities, understandably angered lots of shippers, developers, and residents of areas that would have (or used to) benefit from government subsidies but they also jibe perfectly with the "government hurts the environment" message that conservatives embrace in public.
If the Republican Party stands wants to prove it is not simply the collection of special interests that the Democratic Party has become, its members ought to stand up in favor of Wodder's nomination. It's the right thing to do. The Wodder nomination needs to move forward.