The Coming GOP Gingrich Freakout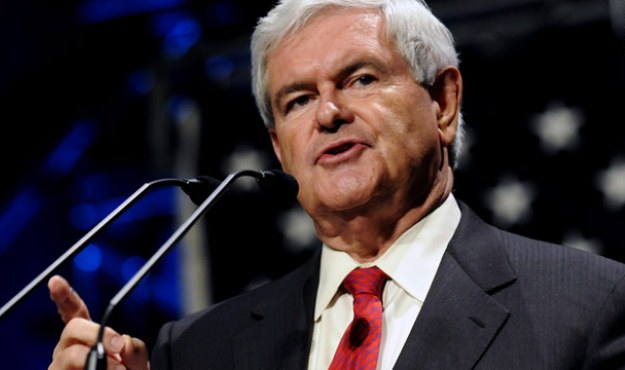 Today's question is: will the Gingrich balloon deflate like all the previous Not Mitt balloons?
The answer is: yes of course--but given that these balloons take typically 6-8 weeks to shrivel, the impending Gingrich bust may not arrive soon enough to save Romney. No question though, it will arrive in time to freak out the Republican party.
The most important thing to remember about Gingrich is not the three marriages, not the dubious financial practices, not the abrupt reversals on healthcare mandates and climate change. It's not the grandiosity of language, not the habit of casting opponents as un-American, not the lack of self-awareness that allowed him to impeach a president for lying under oath about an extramarital affair while engaged in an extramarital affair of his own.
The most important thing to remember about Newt Gingrich is that his colleagues in the House of Representatives effectively fired him as their leader even before the impeachment crisis, shifting power instead into the more competent hands of Tom DeLay. It was Tom DeLay who ran the caucus while Newt Gingrich was traveling the country giving speeches about Total Quality Management and the Struggle for Western Civilization.
Gingrich was not pushed aside by his caucus for any of the offenses listed above. He was pushed aside because he plunged the caucus into chaos, because he lost fights that he himself had chosen, because he could not control his mouth, because he wanted to be a star more than he wanted to get things done. There's a reason Gingrich is fascinated by management gurus: he needs the help.
That weakness in Gingrich will not now abruptly change. The chaos that surrounded him as Speaker, the chaos that engulfed his presidential campaign earlier this year - that chaos will replicate itself again. But when? It's less than 5 weeks to the New Hampshire primary. Perhaps Gingrich can behave himself till then, in which case Mitt Romney has a big problem on his hands. But it's more than 8 full months to the Republican convention in Tampa.
Prediction: if Gingrich has emerged as the nominee by then, the mood of that convention will be full unconcealed panic.