New Laws Won't Stop the Next Sandusky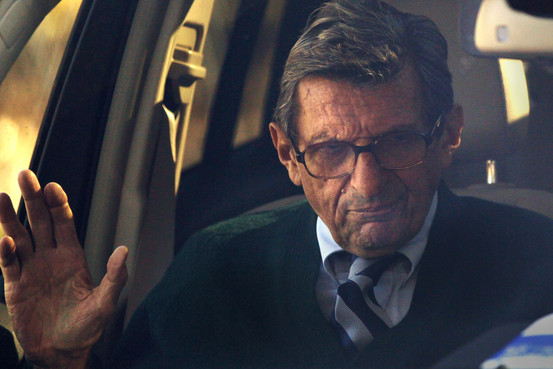 Pennsylvania Governor Tom Corbett says he wants new laws to stop crimes like those that Jerry Sandusky is alleged to have committed. He's wrong.
Terrible as former Penn State Defensive Coordinator Jerry Sandusky's alleged crimes are, there's no case for new laws. In fact, insofar as Pennsylvania's current procedures are inadequate, the governor himself already has all the power he needs to fix them.
Let's look at the facts. Like all other states, Pennsylvania has a number of laws that, rightly, impose very serious penalties on adults who molest children. State law also already has punishments for people who actively participate in conspiracies that advance child abuse. If Coach Joe Paterno or anyone else actively and knowingly helped Sandusky do the things prosecutors say he did, then they should and will face criminal charges under current law. (In fact, two members of Penn State's athletic staff already face perjury charges for allegedly failing to report a 2002 incident involving Sandusky.)
If procedures for reporting really are inadequate--and it seems like they aren't since the people who allegedly failed to report offenses are already being charged criminally--then Gov. Corbett himself has all the authority he needs to issue an executive order requiring every agency of the Pennsylvania government to develop procedures for reporting allegations of child abuse to the proper authorities.
This type of task is exactly why executive orders exist. New criminal laws would either duplicate current laws or end up criminalizing bad judgment. If Paterno and others at Penn State simply ignored warning signs they should have noticed, then the punishment they have already received—job loss and personal disgrace—fits the offense in question to a T.
There's little evidence that reporting procedures or current law were truly inadequate. A janitor, volleyball coach, or even professor who was caught doing the same things Sandusky is alleged to have done would almost certainly have been handed over to the authorities much sooner. Sandusky's stellar personal reputation and position as an integral part of Penn State's religion-like football program, on the other hand, allegedly allowed him to victimize children for much longer than he could have in another position.
The problem isn't a lack of criminal laws—Pennsylvania already has enough of those—it's the cultural factors that let an alleged pedophile to roam free for so long.