Home News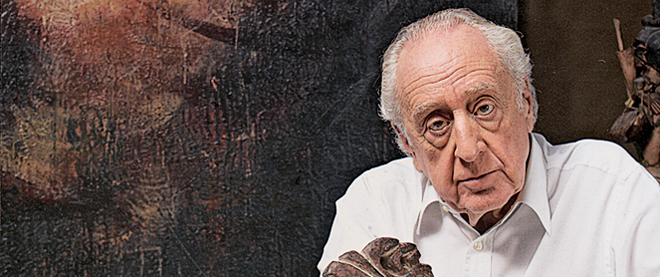 Between my late mother, my sister, my wife, and me, the Frum family had collectively published 13 books as of the summer of 2011. Only one member of the clan avoided print: my father, Murray Frum. But after years of prodding from my wife and other relatives, my father at last succumbed to the peer pressure and gathered his memoirs of his lifetime of art collecting. The beautifully photographed book was privately printed this fall . In last week's Maclean's magazine, Barbara Amiel published a generous appraisal of my father's writing.
Frum writes about a world that has no rules, namely the world of collectors. The book chronicles Murray's life in that universe, and like all tales of alternate universes, when the prose is clear and unadorned, the landscape stands revealed. The collection of reminiscences is to collecting as William Goldman's Adventures in the Screen Trade is to film writing—a classic.
It's maybe not for me to say so, but Amiel is not wrong in the Goldman analogy. But of course Hollywood is a paradise of honorable, forthright and trustworthy people in comparison to the art world.
By my father's stern decree, the memoir is unfortunately not available for sale. But the story is ultimately subordinated to the objects themselves. Many of the most wonderful of them - and most sentimentally important to our family - have been donated to the Canadian public at the Art Gallery of Ontario, in a gallery designed by Bridget Shim and Howard Sutcliffe.  (Slides 3 & 4 on the Shim-Sutcliffe website.)
My father is a man of so many achievements that you might have hoped he'd leave one domain uncontested for his other relatives. But no. The book is as outstanding as everything else he has accomplished - and thanks to Barbara Amiel for her generous recognition.
So that's Frum family book number 14. It predated by just a few weeks book #15, the Polish cookbook co-written by my wife and Anne Applebaum, to be published in English in 2012.