Home News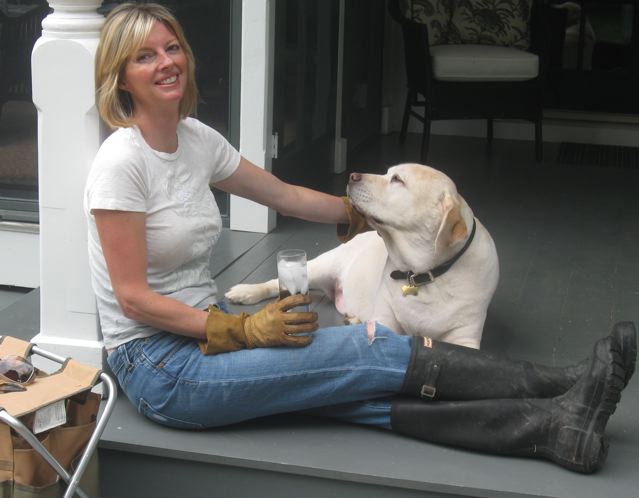 FrumForum alumni continue to move on. Former Managing Editor Meg Mali was hired away by The Hill. Reporter Tim Mak has proceeded to Politico. Now we are about to lose the most crucial FrumForum team member of them all. Danielle Crittenden Frum, who around here goes by the title of "Manager of the Editor" has accepted a position as Managing Editor of Blogs at the new Huffington Post Canadian edition.
It's a great thing for Huffington Post Canada, whose original content will soon be overseen by the most implacable perfectionist on the North American continent. Danielle is the author of four books, the most recent being a Polish cookbook co-written with Anne Applebaum to be published in 2012. Danielle has also written some of the funniest journalism ever to appear on the web. Her imaginary instant messages by George W. Bush, originally published on Huffington Post, were collected and published in 2007.
But nothing Danielle has written quite captures the infinite variety of wit, charm, and fun she brings to every environment she touches with her personal magic. The FrumForum team knows Danielle as the person who serves staff cocktails every day at 5 pm - and then sends all caps emails reviling their headlines at 6 AM. She has taught FrumForum interns how to write a news story, and taught me how not to write a lede. She plots our little group's love lives, clucks over their health, and then leads them all in carousing at Russia House.
To get a sense of the spirit Danielle has brought to the FrumForum site, take a look at this: When Meg Mali left, Danielle threw a farewell party for him. She concluded the toasts by singing (she has a beautiful voice) a Meg-specific parody of "My Favorite Things." One the more decorous stanzas went:
PCs NOT Macs and I'm not being ironic

Eating Doritos, and Jersey Shore's bling

These are some more of Meg's favorite things!
For me personally, Danielle's return to the salaried workforce is tinged with a little autumnal sadness. Danielle will be commuting part-time to work in Toronto. With #1 child Miranda already out of nest and middle child Nathaniel heading soon to college, I and Assistant Manager of the Editor, Beatrice Frum, will be left home alone more often. (Don't worry, we'll be fine, he said bravely.)
Danielle's hire brings a brilliant addition to the quality of Huffington Post Canada - and a challenge to all of us at FrumForum: to keep up our game with less aid and supervision from the one person here who really knows what she's doing.